Wire Cactus Rings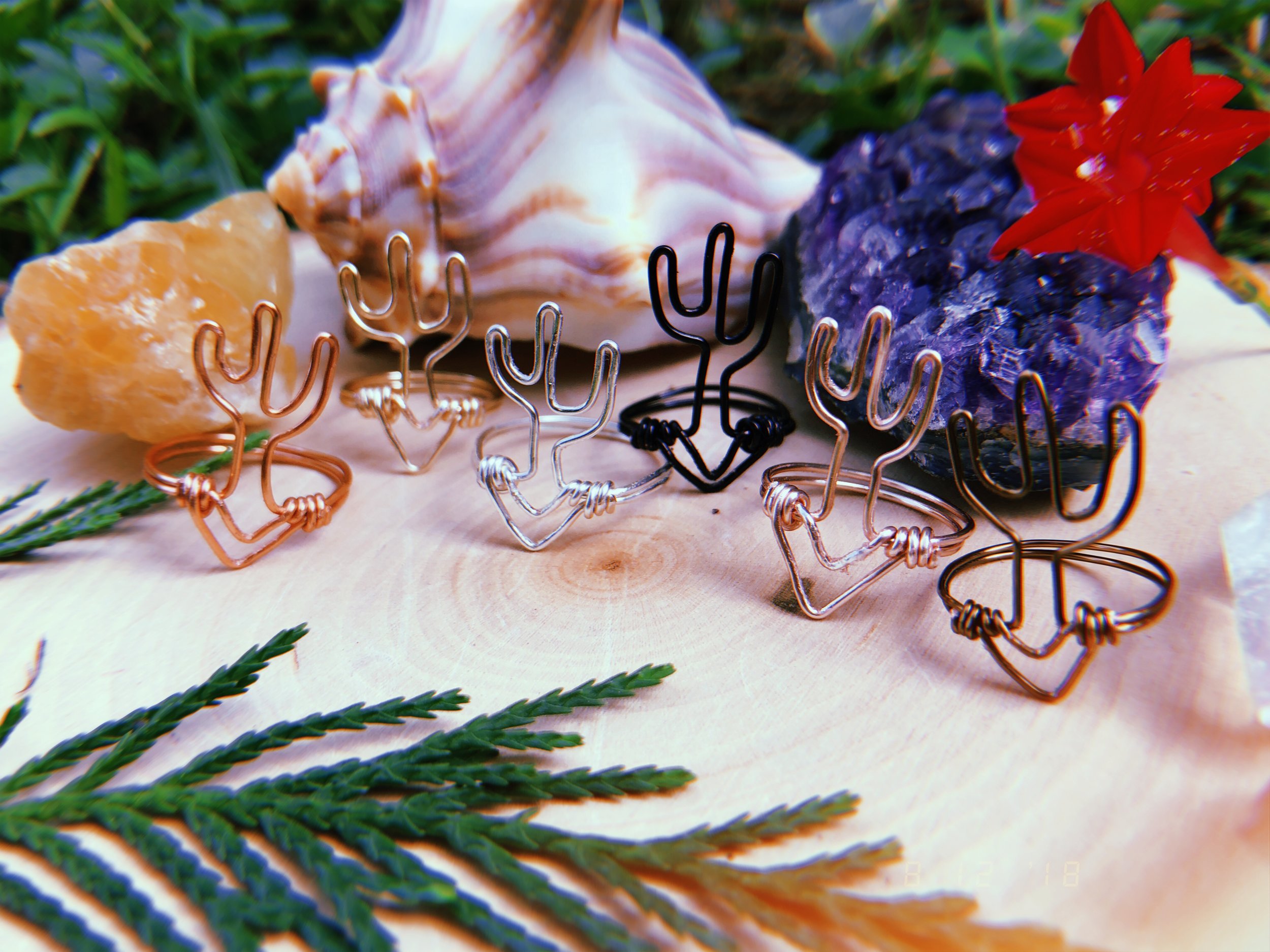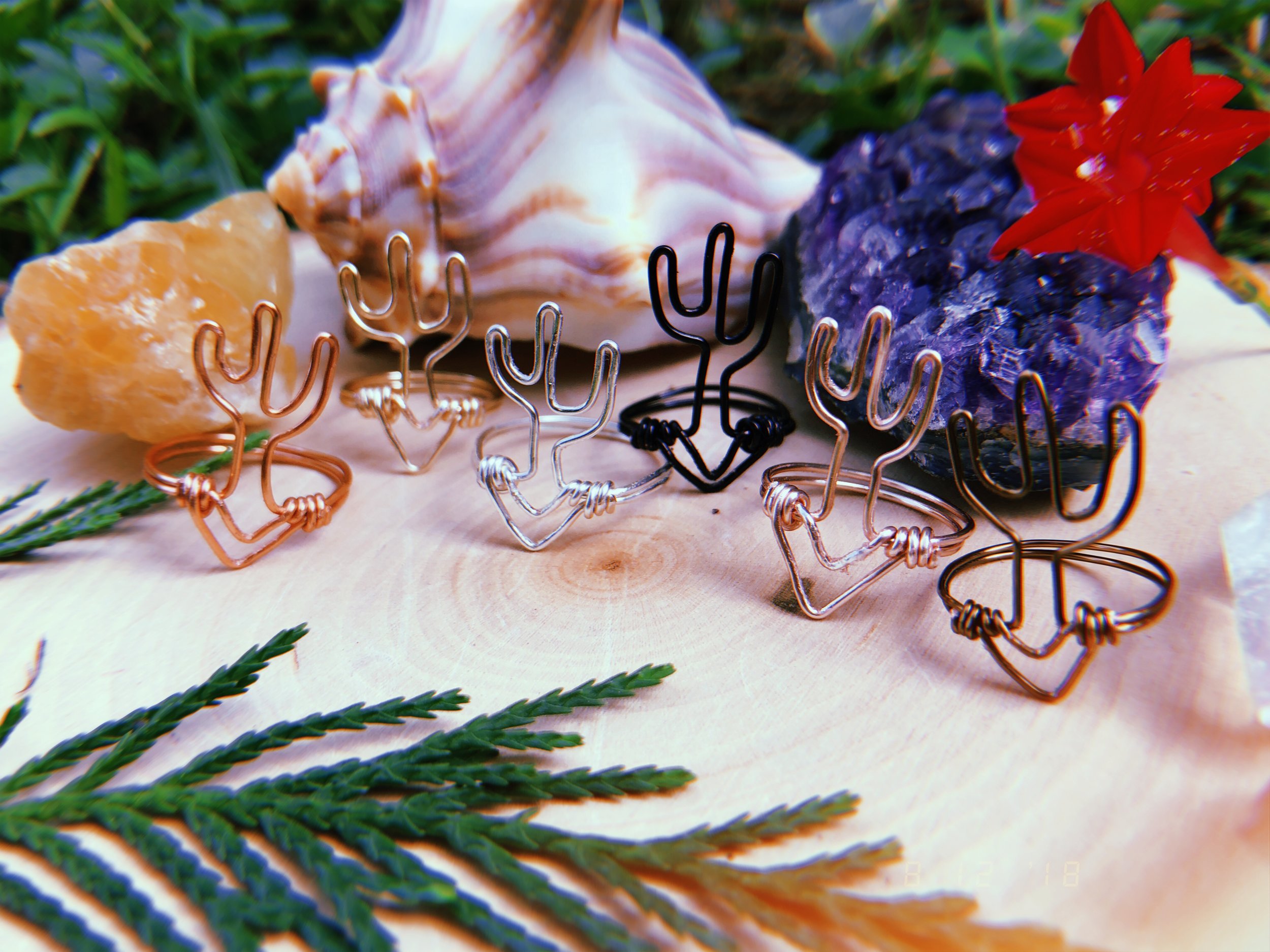 Wire Cactus Rings
These wire rings allow cactus lovers to carry a symbol of the desert with them in their daily life. After selecting your metal and adding the ring to your cart, you will be prompted to choose a ring size.
Symbolism of the Cactus
The beauty of the Cactus can really be captured more from its meaning rather than its physical expression. It's considered to be uninviting, and unable to show more than it's protective prickly cloak. However, it represents Enduring all things, no matter how painful or difficult, protection from danger and threats and finally warmth and care. As a floral meaning, the cactus represents longevity and endurance; this is a plant that can handle what is thrown at it in terms of the elements.